Skip to content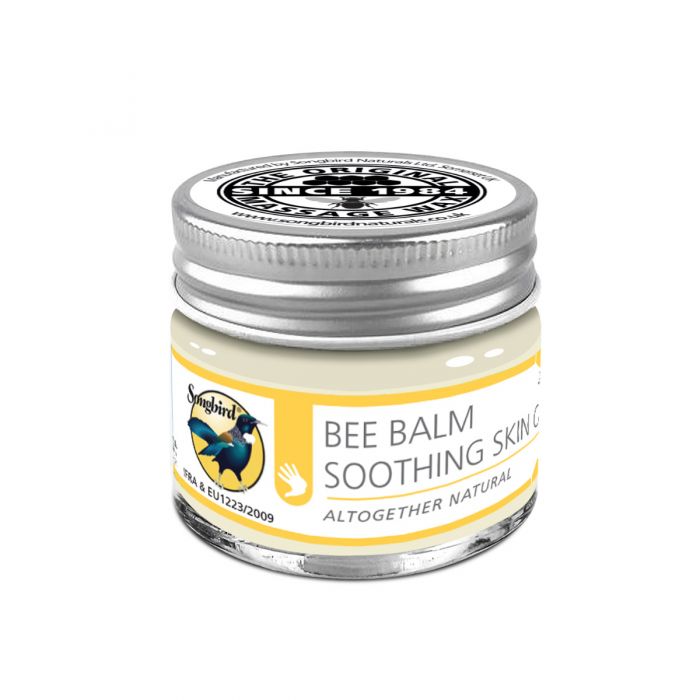 Mini Bee Balm by Songbird
£3.99
Our Bee Balm is our original healing and soothing Balm. It has been used for scratches, burns, sunburn, cracked skin, grazes, rashes and scar tissue. It is gentle on skin prone to eczema and psoriasis. Our naturally rich Bee Balm is excellent for everyday use as a skin conditioner and barrier cream, especially for working hands. It is highly popular with mothers concerned with nappy rash and cradle cap, as well as pre- and postnatal stretch marks.
Gently rub the balm into the skin allowing the wax to melt into an oil.

Re apply as often as needed.
We use cookies to provide the best experience.