Skip to content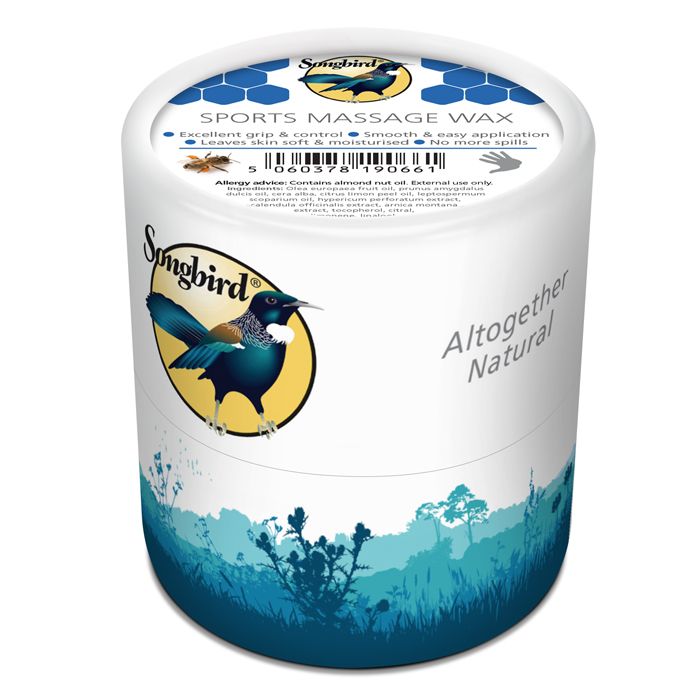 Sports Massage Wax by Songbird
£9.99
Our sports massage wax is an excellent pre- and post-event balm by protecting and soothing the skin or for releveling tight muscles. Often used by fitness enthusiasts, marathon runners and sports in which repetitive movement and contact are common problems.
Pre event- Rub on to the skin where extra protection from clothing or equipment is needed.

Post Event- Rub onto areas of the skin they have been damaged.

Or massage onto areas that the muscles have been over worked or have become tight.
We use cookies to provide the best experience.